This March marks the 20th U.S. National Multiple Sclerosis Society "Multiple Sclerosis Awareness Month". Since its 2003 beginning, the awareness-raising month has become a pivotal, not to mention influential one for the global neurological community. Today, MS Awareness Month brings together MS researchers, patients and advocates, with an aim of sharing new information and enabling those with the disease to make more informed decisions around their treatment.
On this milestone 20th anniversary, ECTRIMS reflects on the advances in MS research that have been made over the last 12 months.
Early Diagnosis and Timely Treatment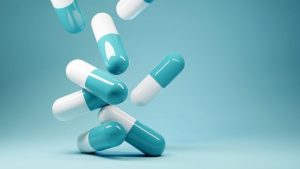 Building on previously published evidence[i], the benefits of earlier diagnosis and timely treatment of MS is among core topics that the MS research community has continued to investigate this year.
An analysis of insurance data[ii] conducted by a team of scientists in Germany has revealed that individuals with MS may experience symptoms many years before receiving a formal diagnosis. This study of more than 10,000 individuals with MS suggests that there may be many opportunities for earlier diagnosis and hence earlier treatment and the benefits that can bring. These benefits were re-emphasised by a Swedish MS Registry study[iii] presented at the ECTRIMS Annual Congress in October last year. The study demonstrated that over a period of approximately 8 years, individuals with MS who received early treatment had better physical health and psychological wellbeing compared with those who initiated therapy later.
New Therapies
In addition to the approval of a new oral therapy[iv] for relapsing MS in March 2021, the last 12 months has brought with it new research into disease-modifying therapies for individuals with MS. Findings from clinical trials of monoclonal antibodies[v] have been reported[vi], with reduced risks of relapse in relapsing-remitting MS versus comparator treatments or prior to treatment. In addition, a trial of a novel tyrosine kinase inhibitor[vii] has noted a reduction in new active brain MRI lesions in patients with relapsing multiple sclerosis when compared with placebo.
Diet, Health and Lifestyle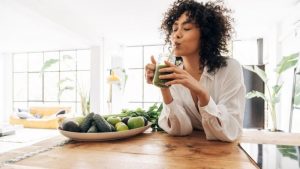 MS experts have also continued to investigate – clinically and pre-clinically – the potential role of diet, lifestyle, and dietary supplements. The association between diet quality and quality of life was the focus of a cross-sectional survey[viii] conducted among over 700 individuals with MS in the Netherlands. In this study, adherence to the Dutch dietary guidelines was found to be associated with better physical and mental quality of life, especially in women. These findings mirror those from an Italian study[ix] that demonstrated a putative beneficial effect of adherence to a Mediterranean diet in terms of MS long-term disability outcomes, potentially mediated by a modulation of the gut microbiota and a reduction of low-grade chronic systemic inflammation.
In addition, research published in 2021 suggests that the Mediterranean diet[x] may help to protect brain tissue from further damage in individuals with MS. Dietary supplementation with multivitamins[xi] was also examined, with a significant reduction in fatigue scores and increased antioxidant enzyme blood activity noted in individuals with relapsing-remitting MS who were randomised to receive multivitamin supplements (containing vitamins A, B-complex, C, and D) compared with those receiving placebo. These findings were supported by those from a pre-clinical study examining vitamin D supplementation in a mouse model of MS[xii], which demonstrated a significant reduction in inflammation and brain nerve cell damage in those animals that received vitamin D, suggesting that diet may play a role in modulating the progression of MS.
A comprehensive review of six studies relating to vitamin D in MS[xiii] was published in the fourth quarter of 2021. This review noted that all studies to date have demonstrated a positive influence of vitamin D supplementation on the mental health of individuals with MS. Continued investigations into the potential role of lifestyle and dietary supplementation on disease progression in individuals with MS may, as we move forward, provide additional insights into how best to tailor approaches to manage this disease.
Promoting Continued Advances in Research
ECTRIMS welcomes the progress that has been made over the last year and applauds the efforts of the scientific community to constantly innovate to improve basic and clinical research in MS. We remain optimistic that every year of research will bring with it greater insight into the treatment, care and eventual cure of MS.
***
ECTRIMS Insights articles are produced with an intent of being a neutral source of information sharing and objective analysis for the MS and neuroscience community. Unless otherwise stated, cited information in our articles does equivocate official endorsement from ECTRIMS. 
REFERENCES
[i]Cerqueira JJ, et al. J Neurol Neurosurg Psychiatry 2018; 89:844–850. doi:10.1136/jnnp-2017-317509.
[ii]Gasperi C, et al. Neurology. 2021 Apr 26:10.1212/WNL.0000000000012074. doi: 10.1212/WNL.0000000000012074.
[iii]He A, et al. Multiple Sclerosis Journal 2021; 27(S2):134–740. Abstract P233.
[iv]Janssen. https://www.janssen.com/janssen-announces-us-fda-approval-ponvory-ponesimod-oral-treatment-adults-relapsing-multiple.
[v]Hartung H-P, et al. Multiple Sclerosis Journal 2021; 27(S2):134–740. Abstract P628.
[vi]Steinman L, et al. International Journal of MS Care. 2021; 23(S2):1–81. Abstract DMT04.
[vii]Reich DS, et al. Lancet Neurol. 2021.20(9):P729–738.
[viii]Evers I, et al. Nutritional Neuroscience. 2021; doi: 10.1080/1028415X.2021.1885240.
[ix]Esposito S, et al. Mult Scler Relat Disord. 2021; 47:102636. doi: 10.1016/j.msard.2020.102636.
[x]Katz Sand IB, et al. Mult Scler Relat Disord. 2021; 53:103031. doi: 10.1016/j.msard.2021.103031.
[xi]Ferorelli P, et al. Medical Sciences. 2021; 9(3):52. https://doi.org/10.3390/medsci9030052.
[xii]Mimura LAN, et al. Int J Mol Sci. 2021; 22(4):1914. doi: 10.3390/ijms22041914.
[xiii]Głąbska D, et al. Nutrients. 2021; 13(12):4207. https://doi.org/10.3390/nu13124207.