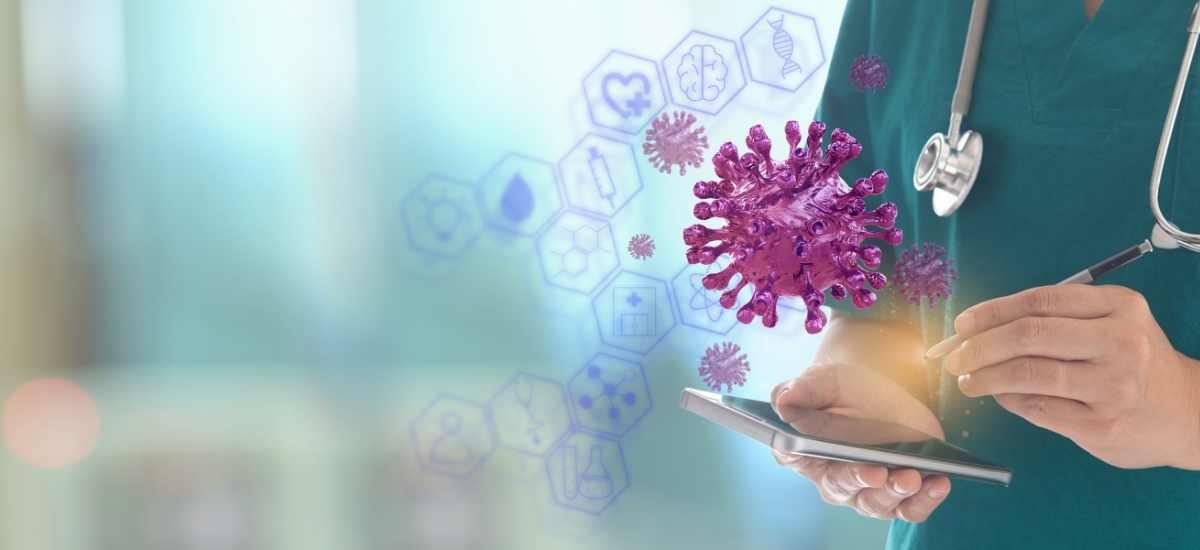 New research highlights how COVID-19 has changed physical therapy for MS patients; experts say bolstering the blood-CNS barrier could lead to new MS treatments, & a new study says the rate of disease reactivation after treatment cessation differs among MS patients.
These noteworthy MS news highlights and more are included in our recently published ECTRIMS Bulletins – a 30-day snapshot of global news & publications on MS research, treatment and care.
ECTRIMS Bulletins can be sent to you every month, delivered straight to your inbox, via our free subscription service. Simply select all "topics" that are of interest to you, and when one of those appears in our news & publication cycle you'll be sure to hear from us.
---
Select MS News
GlobalData Healthcare | 22 August 2022
A recent study has investigated how Covid-19 has changed the clinical and management aspects of multiple sclerosis rehabilitation.
Multiple Sclerosis News Today | 24 August 2022
A data-driven algorithm may be useful for defining the sometimes unclear transition from relapsing-remitting (RRMS) to secondary progressive (SPMS) forms of multiple sclerosis, a study found.
Health University of Utah | 23 August 2022
A discovery from scientists at University of Utah Health suggests an alternative therapeutic strategy: restabilizing a natural barricade—the blood-CNS barrier—that breaks down in MS. 
Multiple Sclerosis News Today | 22 August 2022
Baclofen, an approved therapy for spasticity in multiple sclerosis (MS) patients, promoted the repair of myelin — the protective sheath around nerve fibers that's progressively lost in MS — in a mouse model of the disease, a study showed.
NeuroScience News | 10 August 2022
It is essential to assess the severity of multiple sclerosis (MS) in order to choose appropriate therapeutic measures, but this cannot be reliably done using existing methods. A MedUni Vienna study now shows for the first time that the retina can be used as a prognostic marker.
Global Prevalence of SPMS Estimated, But Seen to Vary Widely
Multiple Sclerosis News Today | 23 August 2022
Worldwide, about 22 in every 100,000 people live with secondary progressive multiple sclerosis (SPMS), a review study analyzing data across various countries reported. Its researchers found substantial variability in SPMS rates country-by-country, with countries closer to the poles generally reporting higher prevalence than those near the equator.
---
Select MS Publications
The New England Journal of Medicine | 25 August 2022
Among patients with relapsing MS, the anti–B-cell monoclonal antibody ublituximab lowered relapse rates and reduced brain lesions on MRI, but how it compares with existing treatments is unknown. New research findings are summarized in a short video.
Neurology | 17 August 2022
New study concludes that the rate of disease reactivation after treatment cessation differs among MS treatments, with the peaks of relapse activity ranging from 1 to 10 months in untreated cohorts that discontinued different therapies. These results suggest that untreated intervals should be minimised after stopping anti-trafficking therapies (natalizumab and fingolimod).
JAMA Nuerol. | 25 July 2022
In this comparative effectiveness research study of 409 matched patients with PPMS, DMTs were associated with reduced risk of becoming wheelchair dependent in patients with persistent inflammatory activity.
J Neurol Neurosurg Psychiatry | 11 August 2022
New study investigated patients with>10 years disease duration to determine how age at MS onset is associated with clinical, MRI and occupational outcomes at age 50.
PNAS | 2 August 2022
Understanding the immunobiology of multiple sclerosis remains an unresolved challenge. Distinctive features of therapeutic response to effective treatments are one important source of insight into the underlying pathomechanisms. Here, we studied dimethyl fumarate, a routinely administered but mechanistically poorly understood compound.
Nature Neuroscience | 20 June 2022
This study's findings provide a new framework for drug development strategies, rooted in an understanding of the complex cellular and signaling dynamics in human diseased tissue that facilitate this debilitating disease.