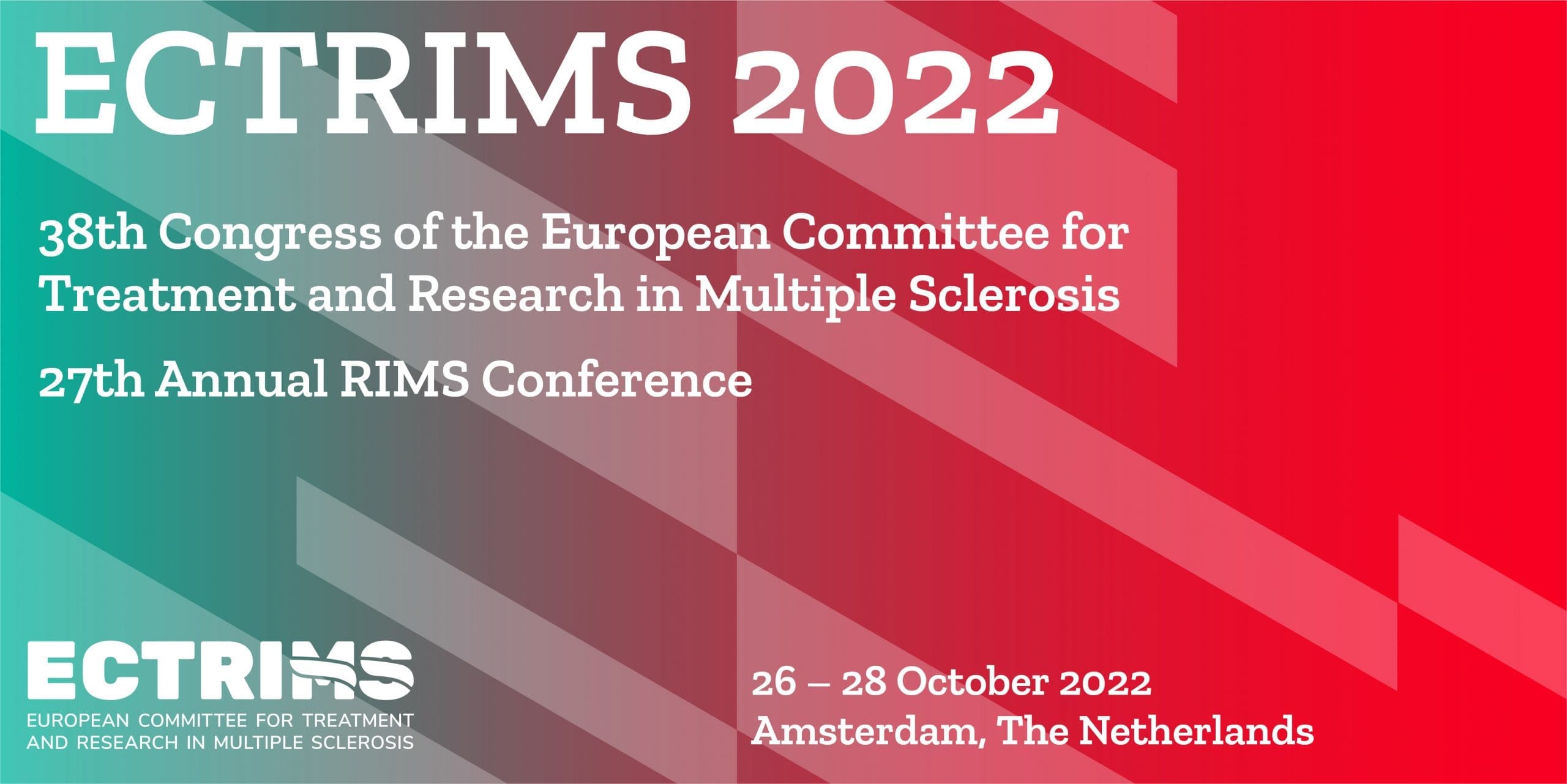 Press Release | 26 October 2022 
ECTRIMS 2022 attended by more than 8700 participants from over 108 countries, and more than 240 speakers
ECTRIMS Lecture to address paediatric onset multiple sclerosis; Confavreux Lecture to discuss the future of neuropathology in MS
Congress to include 10 "Hot Topic" sessions on the most relevant issues facing the MS research community, together with updates in clinical trials and late breaking publications
New ECTRIMS Podcast to feature daily episodes on key happenings unfolding at the congress
---
ECTRIMS 2022 – the world's largest congress for research into the pathogenesis, diagnosis and treatment in multiple sclerosis and related neurological disorders – began on Wednesday at the RAI Amsterdam Convention Centre in Amsterdam, NL, and online. The congress, held in English, brings together renowned experts from the fields of MS research, neurology, physiotherapy, nursing, and allied healthcare to discuss innovative research in their respective disciplines.
The congress runs from 26–28 October, with more than 8,700 participants from over 108 countries & more than 240 speakers. The ECTRIMS 2022 platform will be available until 30 Jan 2023.
Official Opening
The official opening of ECTRIMS 2022 – Plenary Session 1 – will take place on 26 October at 11:30 GMT+2. Speakers include ECTRIMS President Maria Pia Amato (Italy), ECTRIMS President-Elect Mar Tintoré (Spain), and Bernard Uitdehaag (Netherlands).
"Despite the challenging times over the past two years, we have witnessed an ongoing evolution in both the treatment and the journey for people living with and impacted by MS. ECTRIMS has also been working hard to evolve and this is reflected in the organisation, the programme and the activities on offer at our first hybrid conference."

ECTRIMS President Maria Pia Amato, Opening Address, ECTRIMS 2022
Keynote Addresses
Two keynote address will take place during the congress. On Wednesday, 26 October at 12:00 GMT+2, Brenda Banwell (United States) will deliver the ECTRIMS Lecture: Putting POMS in Perspective, while Christine Stadelmann-Nessler (Germany) will deliver the Confavreux Lecture: The Future of Neuropathology in MS, on Friday, 28 October at 17:15 GMT+2.
Key Topics
This year's congress has been broken down into four main topics to help users navigate the congress: Therapy, Pathogenesis, Clinical, and Imaging and Non-imaging Biomarkers. In addition to our scientific and educational sessions, we have organized 10 "Hot Topic" sessions on the most relevant issues facing the MS research community today. Late breaking abstracts and updates on clinical trials will also be featured.
The ECTRIMS Podcast
This year, ECTRIMS is excited to announce the launch of its new podcast, which will debut during the congress. The first episode will be released on the morning of 27 October. The podcast is part of ECTRIMS' new 365 programme, a year-round initiative designed to enable and equip specialists and generalists across research and clinical practices with the most relevant and up-to-date knowledge and skills via new educational and training opportunities. Visit the ECTRIMS podcast page here.
Additional Resources
For further inquiries, please contact ectrims.communications@congrex.com.
ECTRIMS 2022
October 26–28 2022
RAI Amsterdam Convention Centre, Amsterdam, the Netherlands
2022.ectrims-congress.eu
#ECTRIMS2022
Press Contact
Communications and Marketing | ECTRIMS
ectrims.communications@congrex.com