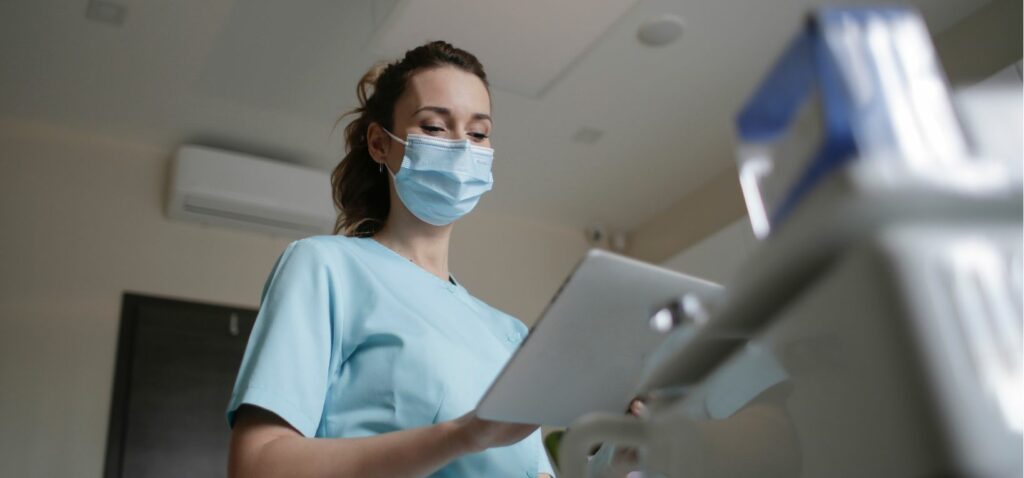 Nurses are vital to the treatment and care of people living with MS. But amid a rapidly changing backdrop of research, technological advances, and ever greater workloads, staying up to date on the latest knowledge, tools, and strategies can be challenging.
Which is why MSMilan2023 includes programming designed to meet their educational needs. The stream of content is split over two sessions and will cover topics including research, paediatric to adult service transition, and family planning and pregnancy.
Ahead of the event, on Wednesday 11 October, we take a look at the changing face of MS nursing, the challenges facing the profession, and why ECTRIMS take its commitment to ongoing education seriously.
MSMilan2023: Nurses' sessions:
Session 1: The faces of MS nursing, Wednesday 11 October 2023, 10:00 – 11:05 CEST
Introduction: The evolving role of the MS nurse and international collaboration
Advanced practice nursing from the male perspective
MS nursing: Impact on research
Academic roles: Filling the MS nursing gap
Let's talk – A nursing dialogue
Session 2: Pregnancy in MS and the supporting role of the MS nurse, Wednesday 11 October 2023, 14:00 – 15:00 CEST
Introduction: The translation to the real world of the evolving role of the MS clinical and research nurse
The transition period between paediatric and adult MS services
How misinformation affects family planning choices for women with multiple sclerosis
The role of the MS specialist nurse in setting up a multidisciplinary pre-conception & pregnancy clinic and the benefits this can bring to the PwMS
Evolving roles
The part MS nurses play in patient care has evolved significantly over the years. Speaking as part of an ECTRIMS podcast following last year's congress, Piet Eelen, MS clinical nurse specialist at the National Multiple Sclerosis Center (NMSC), in Belgium, said: "Thirty years ago we had a more reactive nursing model, where we focused on pathology and symptom management. Then, bit by bit, the central role of the nurse become supporting and giving advice."
With the advent of disease modifying therapies (DMTs), he went on, nurses also now need the knowledge to guide the person through their medication journey. "You need to know everything you take into account before starting a DMT, you need to look into vaccinations, talk about pregnancy and be aware of all the monitoring schemes they have to follow during the therapy. It is very complex."
Burgeoning challenges
As the role of MS nurses has evolved, they have been increasingly asked to "do more" – but in the face of rising caseloads, as prevalence continues to grow,[1] and workforce pressures.
Countries around the world are reporting a shortage of MS nurses. A 2021 report from the UK's MS Trust, for example, found that an additional 149 specialists nurses were needed to bring caseload numbers in line with recommended sustainable levels.[2] Likewise, Australia has only around 90 MS specialist nurses, equivalent to just one for every 370 people living with the condition in the country.[3]
To such a backdrop, it can be challenging for nurses to keep up to date with the latest evidence and best practice, to get involved in research, and to focus on advancing their own careers.
Educational responsibility
MS nurses provide lifelong support to the people they care for, and we believe they deserve the same.
Nurses are vital to the treatment, care, and support of people with MS. When you are tackling a disease as complex as this, it is so important to be connected to the wider medical community as it enhances best practice, and research and training opportunities.

– Mar Tintorè, ECTRIMS President
As well as our annual nurses' stream at congress, we also offer a professional training fellowship programme for nurses, psychologists, physiotherapists, and related allied health care professionals. The scheme enables successful applicants to expand their expertise by gaining practical experience and training in a mentored environment, anywhere in Europe.
Registration to MSMilan2023, which will run from 11 to 13 October, is still open. Follow the LINK to secure your place.
---
References
[1] Walton, C., King, R., Rechtman, L., Kaye, W., Leray, E., Marrie, R. A., … & Baneke, P. (2020). Rising prevalence of multiple sclerosis worldwide: Insights from the Atlas of MS. Multiple Sclerosis Journal, 26(14), 1816-1821.
[2] MS Trust. (2021). Multiple sclerosis specialist nursing in the UK 2021: results from the MS Trust nurse mapping survey. Available at: https://mstrust.org.uk/sites/default/files/ms-trust-specialist-nursing-UK-2021.pdf Last accessed: 14 September 2023.
[3] MS Australia. (2022). New campaign shines light on life-changing MS Nurse. Available at: https://www.msaustralia.org.au/news/new-campaign-shines-light-on-life-changing-ms-nurse-care/#:~:text=At%20the%20same%20time%2C%20the,in%20access%20to%20specialised%20care. Last accessed: 14 September 2023.