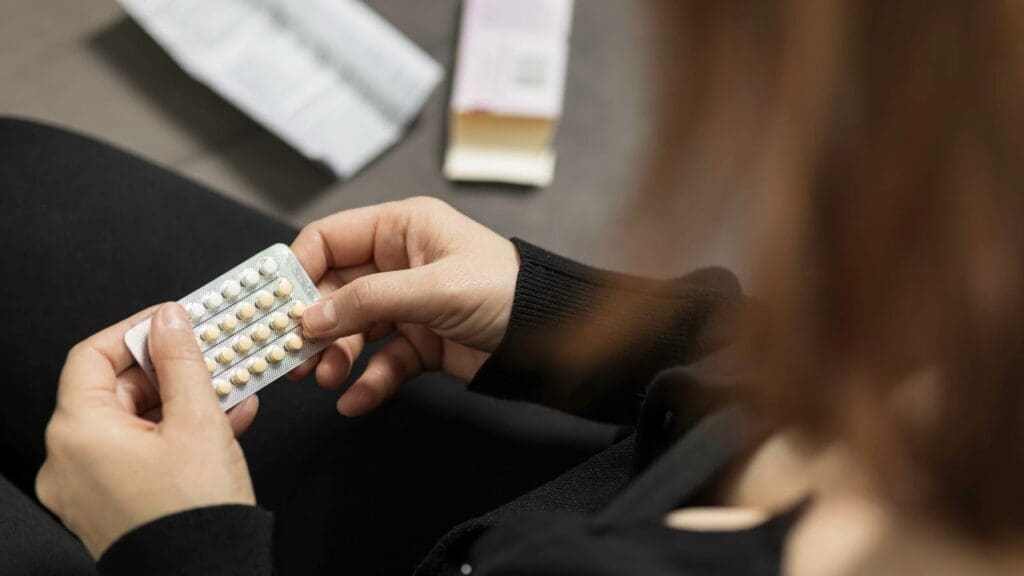 Around 30% of women with multiple sclerosis (MS) are peri- or post-menopausal[1], yet our understanding of how the two conditions interact and how best to manage them is limited.
That's why at this year's Joint ECTRIMS-ACTRIMS Meeting, which aims to help to translate the latest research into outcomes-boosting practice, we'll be highlighting the hot topic of hormone replacement therapy (HRT) in MS.
Ahead of the session, which will see Professor Rhonda Voskuhl and Dr Melinda Magyari debate the motion All women with multiple sclerosis should start hormone replacement therapy at menopause unless contraindicated, we've put together a quick overview of MS and the menopause to bring you up to date.
MS and sex hormones
Sex hormones, including estrogen, progesterone, and testosterone and anti-Mullerian hormone (AMH) are thought to play a role in MS disease course and activity.
We know, for example, that women are two to three times more likely to develop the disease than men, and that periods of sex hormone concentration change, such as puberty, pregnancy and post-partum, are all associated with significant changes in disease activity[1].
Estrogen in particular plays a number of roles in MS pathophysiology. It increases anti-inflammatory cytokines, decreases demyelination, and enhances oxidative and energy producing processes in central nervous system (CNS) cells[2]. High concentrations of the hormone have anti-inflammatory and neuroprotective affects, while low concentrations have been shown to correlate with neurodegeneration[1].
It is also of note that women with relapsing/remitting MS (RRMS) tend to transition to more progressive forms of the disease in their 50s and 60s. With the mean age of natural menopause, when the permanent cessation of ovarian function depletes estrogen levels, being 51, it could be a driving factor of MS progression[1]. The complex interplay between lowering sex hormones and other factors, including general age-related immune senescence, and their impact on disease course, however, is not yet fully understood.
MS and menopause
Around 30% of women with MS are peri- or post-menopausal[1], and, with disease modifying therapies (DMTs) contributing to rising life expectancies, this figure is expected to grow.
Both MS and the menopause can have a significant impact on quality of life (QoL), and the symptoms often overlap. Each can cause cognitive impairment, depression and anxiety, sleep disturbance and fatigue, and bladder and sexual dysfunction, for example[1]. Vasomotor symptoms such as hot flushes, which affect 75% of women going through menopause[3], can compound the heat sensitivity experienced by many people with MS[4]. In addition, MS and menopause are both independent risk factors for outcome-affecting comorbidities such as depression and osteoporosis[5].
Several studies have looked at the effect of menopause on MS disease course, including disability accumulation and relapse rates. To date, however, the results have been inconclusive, and disentangling the affects of MS from those of the menopause remains a major challenge to our understanding[4].
The role of HRT
Our understanding of estrogen's neuroprotective capabilities and studies demonstrating its molecular and cellular benefits in experimental autoimmune encephalitis mouse models[2], have made hormone replacement therapy (HRT) in MS a hot topic of discussion.
Consisting of estrogen therapy or combined estrogen–progestogen therapy, administered either orally, vaginally or trans-dermally, HRT has proven efficacious in alleviating menopause symptoms in the general population[6]. It is particularly useful for vasomotor symptoms, overactive bladder, and vulvar and vaginal atrophy, and may proffer bone density benefits – all of which are pertinent to the MS population[6]. Moreover, a 2016 observational study of systemic HRT found it was associated with a better physical QoL and higher patient-reported physical functioning scores in postmenopausal women with MS[7].
MSMilan2023
With the evidence on the best way to manage the interacting symptoms and risk factors of MS and the menopause being so limited, this is clearly an area of huge unmet need.
But is the evidence base strong enough to support the wide-scale use of HRT in menopausal women with MS? Or are more studies needed before we can be sure of the risk/benefit profile?
Tune in to the MSMilan2023 burning debate to hear both sides of the argument from our leading experts. The session will take place online and in person on 10:00 CEST on 12 October.
View the MSMilan2023 programme and secure your online or in-person spot at MSMilan2023 >> here.
---
[1] Bridge, F., Butzkueven, H., Van der Walt, A., & Jokubaitis, V. G. (2023). The impact of menopause on multiple sclerosis. Autoimmunity Reviews, 103363.
[2] Christianson, M. S., Mensah, V. A., & Shen, W. (2015). Multiple sclerosis at menopause: Potential neuroprotective effects of estrogen. Maturitas, 80(2), 133-139.
[3] Peacock, K., & Ketvertis, K. M. (2021). StatPearls. Menopause. Treasure Island (FL).
[4] Bove, R., Vaughan, T., Chitnis, T., Wicks, P., & De Jager, P. L. (2016). Women's experiences of menopause in an online MS cohort: A case series. Multiple sclerosis and related disorders, 9, 56-59.
[5] Bove, R., Okai, A., Houtchens, M., Elias-Hamp, B., Lugaresi, A., Hellwig, K., & Kubala Havrdová, E. (2021). Effects of menopause in women with multiple sclerosis: an evidence-based review. Frontiers in Neurology, 12, 554375.
[6] Lorefice, L., D'Alterio, M. N., Firinu, D., Fenu, G., & Cocco, E. (2023). Impact of Menopause in Patients with Multiple Sclerosis: Current Perspectives. International Journal of Women's Health, 103-109.
[7] Bove, R., White, C. C., Fitzgerald, K. C., Chitnis, T., Chibnik, L., Ascherio, A., & Munger, K. L. (2016). Hormone therapy use and physical quality of life in postmenopausal women with multiple sclerosis. Neurology, 87(14), 1457-1463.