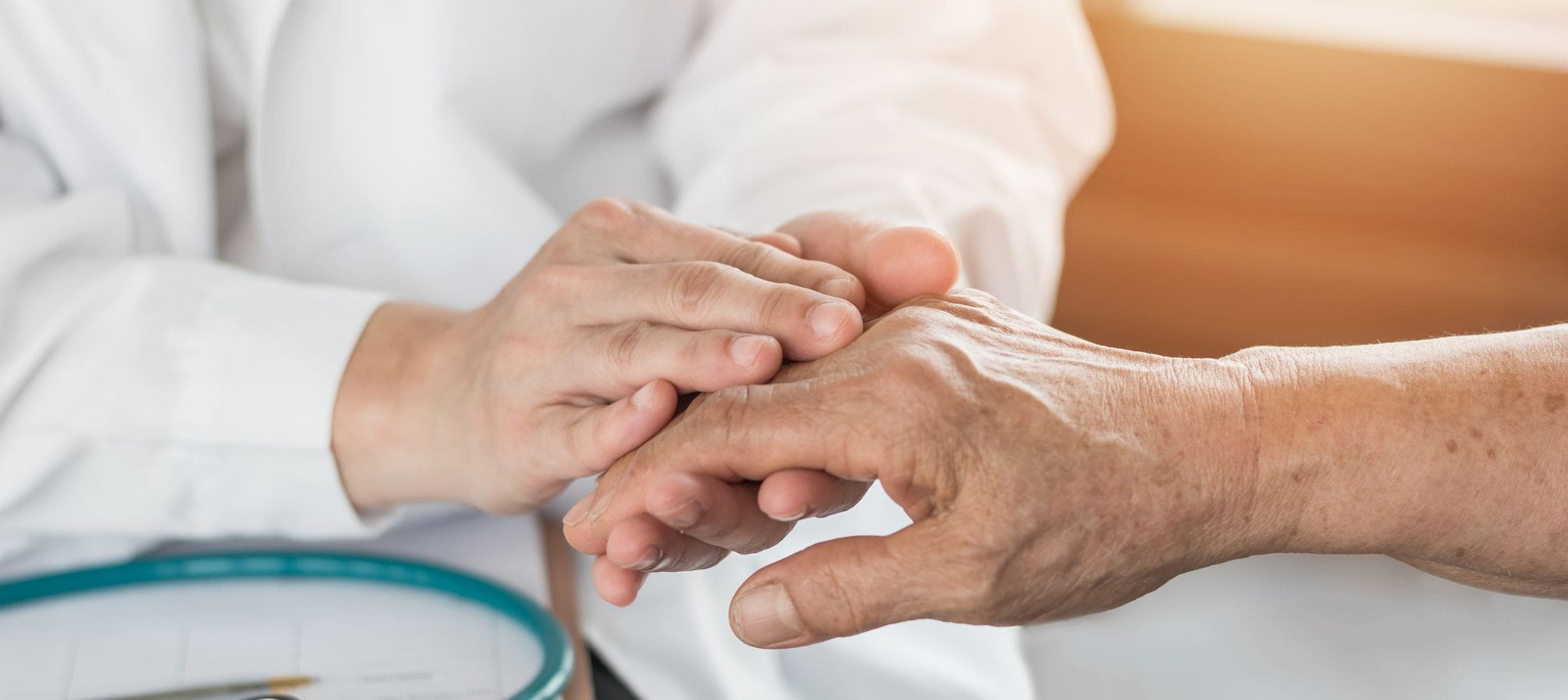 The number of older people living with MS is growing, due in large parts to aging populations and the emergence of efficacious disease modifying therapies (DMTs). This shift in patient population is altering considerations around diagnosis, management and treatment.
Ahead of the 9th Joint ECTRIMS-ACTRIMS Meeting in October, where will be giving over a whole session to this hot topic, we take a look at the story so far, and what MSMilan2023 hopes to add to the conversation.
A changing landscape
MS has traditionally been thought of as a disease of young adults, but that is staring to change. Studies from Italy and Denmark, for example, have both highlighted increases in the number of over-50s, 60s, and 65s living with the condition[1][2]. Such figures can be explained by the rise in life expectancy witnessed in the general population, as well as the increasing availability of effective DMTs [3].
This shift in patient population indicates a need for changes in the way healthcare services are organised and delivered. It also presents new management considerations across the patient pathway.
One such factor is immune senescence, or the immune system's natural aging process. It can result in a reduced number of virgin T cells, an inverted CD4+/CD8+ cell ratio, and severe alterations in natural killer (NK) cell functioning. In addition, immunosenescence can lower the tissue repair capacity in the brain, further accelerating demyelination. All of this has a bearing on how a person tolerates and responds to treatment, making it particularly pertinent when discussing MS in older people [5].
Late on-set MS
Late on-set MS (LOMS), or on-set in an individual over the age of 50, accounts for up to 12% of cases [5]. It is often linked with a more progressive disease course and a higher prevalence of motor disability. What's more, the older the patient, the greater the risk of comorbidities, which can negatively influence disease course and limit treatment approaches [5].
A lack of knowledge around the clinical features of LOMS means diagnosis is often missed or delayed, but recent studies have attempted to address this gap. A systematic review and meta-analysis, published in 2021, for example, found that 65% of LOMS patients exhibited spinal involvement on MRI. Motor dysfunction was the most prevalent symptom at initial presentation, followed by sensory or visual problems, and brainstem dysfunction [6].
Understanding the clinical features of LOMS, said the authors, would aid diagnosis, as well as help prevent inappropriate management plans and associated complications [6].
Treatment strategies in older people
The effective management of older people with MS and LOMS requires an understanding of DMT efficacy in these cohorts. To date, this information has not been available, due to the difficulties of designing clinical trials that can reliably untangle the complex interplay between immunosenescence, DMT safety and efficacy, and age at MS onset.
Real-world data is now emerging, covering many patients who started DMT over the last 20 years or so, and are now older than the age limits typically used in clinical trials. Such databases may start to fill the DMT in older patients knowledge gap.
Dimethyl fumarate, peginterferon-β-1a, and teriflunomide, for example, all appear to reduce annual relapses rate (ARR) in young and older patients alike, yet all failed to reduce the risk of disability accumulation [5]. In the AFFIRM and SENTINEL studies, natalizumab failed to reduce progression in patients over the age of 40 years. The data showed that male sex, an EDSS score greater than 3.5, and fewer than nine baseline T2 lesions were predictors of non-responsiveness [5].
The evidence is still building, but researchers have proposed that treatment approaches that focus on immune system rejuvenation could be more appropriate for slowing disability in older patients.
"Senolytics and regenerative strategies using haematopoietic stem cells, therapies based on rejuvenating oligodendrocyte precursor cells, microglia and monocytes, thymus cells and senescent B and T cells are capable of reversing the process of immunosenescence, and could have a beneficial impact on the progression of MS," wrote Dema et al in a paper published in Autoimmunity Reviews in 2021 [3].
MSMilan2023
As part of the MSMilan2023 Hot Topic series of sessions, some of the world's leading voices in this area will share their insights and the most recent research in this fascinating area of study.
The MSMilan2023 Hot Topic: MS in the elderly is scheduled for Wednesday, 11 October 2023, from 10:00 to 11:00 CEST. Sessions included are:
Immune senescence in the elderly, Andrea Cossarizza, Professor of Pathology and Immunology, University of Modena and Reggio Emilia, Modena, Italy
Late-onset MS: Clinical and imaging features, Bianca Weinstock-Guttman, Professor of Neurology, State University of New York, Buffalo, United States
MS treatment start, continuation and discontinuation in the elderly, Fredrik Piehl, Professor of Neurology, Karolinska Institutet, Solna, Sweden
Our 2023 Joint Meeting will reflect the broadening of our focus, our research and our scope. Looking at how we define the pathology of this disease and those along the neuroinflammatory line, and how we include everyone in our mission and goals. Through greater access to the congress, to the scientific, educational and patient community, we want to ensure everyone can play their part in the continuous evaluation of MS via every possible pathway

– MSMilan2023 mission statement
Would you like to learn more about this and other Hot Topics? Secure your online or in person MSMilan2023 ticket HERE.
---
References
[1] Koch-Henriksen, N., Thygesen, L. C., Stenager, E., Laursen, B., & Magyari, M. (2018). Incidence of MS has increased markedly over six decades in Denmark particularly with late onset and in women. Neurology, 90(22), e1954-e1963.
[2] Solaro, C., Ponzio, M., Moran, E., Tanganelli, P., Pizio, R., Ribizzi, G., … & Battaglia, M. A. (2015). The changing face of multiple sclerosis: prevalence and incidence in an aging population. Multiple Sclerosis Journal, 21(10), 1244-1250.
[3] Dema, M., Eixarch, H., Villar, L. M., Montalban, X., & Espejo, C. (2021). Immunosenescence in multiple sclerosis: the identification of new therapeutic targets. Autoimmunity Reviews, 20(9), 102893.
[4]  Ibáñez, A. O., Laviñeta, J. C., & Blanco, T. A. (2022). Immunosenescence: the role of age in multiple sclerosis. Neurología (English edition).
[5]  Buscarinu, M. C., Reniè, R., Morena, E., Romano, C., Bellucci, G., Marrone, A., … & Ristori, G. (2022). Late-onset MS: disease course and safety-efficacy of DMTS. Frontiers in Neurology, 13, 829331.
[6] Naseri, A., Nasiri, E., Sahraian, M. A., Daneshvar, S., & Talebi, M. (2021). Clinical features of late-onset multiple sclerosis: a systematic review and meta-analysis. Multiple sclerosis and related disorders, 50, 102816.