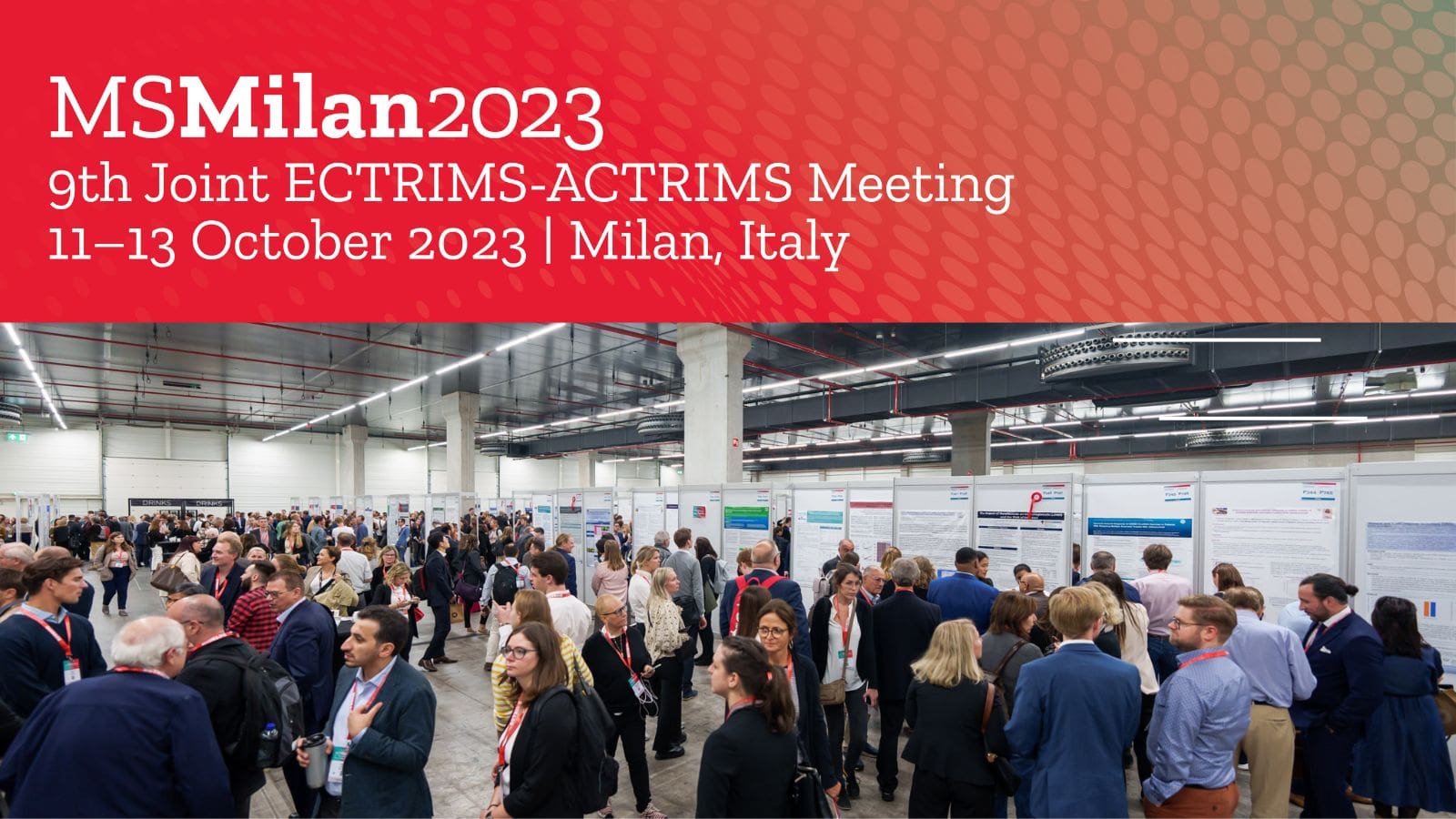 MSMilan2023 – the highly anticipated 9th Joint Meeting of the European Committee for Treatment and Research in Multiple Sclerosis (ECTRIMS) and the Americas Committee for Treatment and Research in Multiple Sclerosis (ACTRIMS) – opened today in Milan, Italy, and online.
Renowned as the premier global event in the field of multiple sclerosis, the joint meeting brings together around 9,000 researchers, clinicians, and experts from more than 108 countries to share the latest advancements and discoveries in MS research and treatment.
With more than 1,900 abstracts submitted and over 240 speakers participating, MSMilan2023 boasts an unparalleled lineup of sessions, workshops, and events.
"We are excited to welcome more than 9,000 attendees from around the world to MSMilan2023. This event showcases the power of international collaboration in advancing our understanding of multiple sclerosis and driving innovative treatments", said Professor Mar Tintoré, President of ECTRIMS.
Hot Topics Shaping the Future of MS Research
MSMilan2023 will spotlight 10 key hot topics that are shaping the future of multiple sclerosis research and treatment. From MS and EBV and implications for management and treatment to PIRA and silent progression, the joint meeting will delve into the most pressing issues facing the MS community. Attendees can expect engaging discussions and insights that will drive the field forward.
Scientific Sessions Pushing Boundaries
The scientific programme of MSMilan2023 features an exceptional lineup of sessions that encompass various aspects of MS research. With tracks covering basic and translational research, clinical trials, neuroimaging, and more, attendees will have the opportunity to explore the full spectrum of MS-related topics. The joint meeting will foster interdisciplinary collaboration and encourage the exchange of ideas that will catalyse breakthroughs in MS research.
ECTRIMS Lecturer
MSMilan2023 is honoured to welcome Stephen Hauser M.D., a distinguished authority in the field of multiple sclerosis, as the keynote ECTRIMS lecturer. Dr. Hauser is the Robert A. Fishman Distinguished Professor of Neurology at the University of California, San Francisco (UCSF). He will deliver an inspiring address entitled "Path to a Cure," offering valuable insights that promise to influence the future direction of MS research and treatment. His extensive contributions to our understanding of MS make him a fitting figure to kickstart the conference's discussions on advancing towards a cure.
Braindate Networking: Where Minds Connect
In an effort to facilitate meaningful connections and foster collaborative opportunities, MSMilan2023 has partnered with Braindate—a unique networking platform designed to bring attendees together based on shared interests and expertise. Braindate offers a dynamic environment for participants to engage in one-on-one or group discussions, encouraging the exchange of ideas, experiences, and perspectives. The platform is available onsite AND online.
ECTRIMS TV: Your Gateway to Engaging Content
In an innovative move towards enhancing attendee experience and engagement, MSMilan2023 introduces ECTRIMS TV – an online entertainment platform designed to complement the joint meeting with a collection of captivating videos, podcasts, and daily highlights. ECTRIMS TV will serve as a hub where attendees can access insightful content on-the-go, staying connected with the latest developments in the field.
MSMilan Patient Community Day: Empowering the MS Community
Recognising the importance of engaging with the MS community, MSMilan2023 will host MSMilan Patient Community Day on 14 October – an inclusive event dedicated to patients, caregivers, and advocates. This day will provide a platform for individuals to interact with experts, learn about the latest advancements, and share their personal experiences. MSMilan Patient Day embodies the joint meeting's commitment to fostering patient-centered research and care.
More information
MSMilan2023 promises to be a landmark event that unites the brightest minds in the field of multiple sclerosis. With its comprehensive scientific program, esteemed speakers, innovative networking opportunities, and patient-centric approach, the conference is poised to make a lasting impact on the lives of those affected by MS.
For more information about MSMilan2023, including registration and program details, please visit the official conference website at www.ectrims.eu/msmilan2023.